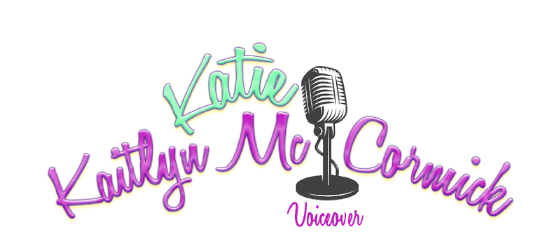 "I met Kaitlyn in an ADR class I was doing with Lynnanne Zager and she stood out. Not only in her talent but how Professional she was. After seeing her great work in class, I thought of her for a movie I was casting ADR for- Blockers. She did not disappoint she was amazing. The whole team was so happy. Kaitlyn is a pro and a joy to work with and you would be lucky to have her on your project."
–Susan Boyajian, Owner, Loop Out Loud
"It turned out really cute and the whole team is very excited about it."
–Fisher Price, MIA Little People Toy
"Working with Katie is always a pleasure. She arrives prepared and ready to jump into every recording session, to bring whatever project it is, to life with her voice. Katie is a true professional."
–Kevin Cleland, Mai Tai Studios
"Katie is an exceptional actress, voiceover talent and singer! She is both professional and wise beyond her years. Katie always exceeds clients' expectations when in the booth, making solid impressions on everyone she works with. Katie takes direction very well, and doesn't stop until she delivers what is needed of her; she makes every single one of her jobs count, never giving less than 100%. Katie is an extremely talented little fire-cracker. I look forward to seeing her grow and flourish in the years to come!"
–Alyssa Gentile, Voiceover Producer at Riot Games
"Kaitlyn's voice is sweet, endearing and she has impressed us all with her ability to capture the playful and mischievous way Masha behaves with her voice acting, exactly as I intended when creating the episodes. What is so amazing about Kaitlyn is her work ethic, the stamina she has to work long hours without getting distracted like other kids do, and the unique way she captures in English the way the Russian versions are intended to sound. Her instincts are terrific, she takes direction very well and she has the natural ability to easily display a wide range of emotions.
Our directors, producers and crew are very proud to have Kaitlyn representing the English version of our darling Masha in all English speaking markets throughout the world. I would give the highest recommendation to anybody needing a child voice over actress to hire Kaitlyn for any project you are producing. Like us, you will be very happy you did."
–Oleg Kuzovkov, Creator of Masha and the Bear












"Katie is amazing, we all love her very much and feel very lucky to have her on Masha and the Bear team as the English voice of Masha. Not only does Katie have a extraordinary gift of acting and singing, she has a beautiful personality and serious dedication to work which is rare at this young age. Clearly she is on her way to achieve great things in life and it would be my honor to do whatever is in my power to help her succeed at every step of her acting career. Masha and the Bear team will cheer for this upcoming star!"
–Marina Ratina/Producer at "Masha and the Bear"
"Kaitlyn McCormick is not just a "kid voice", she's a "Kid Powerhouse of a Voice"! Kaitlyn has the professionalism, range and talent that I wish many adults had. I've been so impressed by Kaitlyn's performances at our Meet the Pros events, as have many of my guest directors. On top of that, her poise and confidence are so appreciated in the studio. She's got this!"
–Mary Lynn Wissner, Owner, Voices Voicecasting
Katie McCormick is a wonderful young actor and voiceover talent! I have been honored to be her teacher and coach since 2016. After just being cast as the voice of Masha in "Masha and the Bear" for her "natural talent" - she needed more guidance then instruction. Her natural ability needed to be nurtured but not changed. She came into the classes with determination, creativity and confidence mixed with hard work! She was such a professional and a joy to work with. I was thrilled to be able to cast her in the ADR group of "Boss Baby" for Dreamworks - and they loved her! They asked her to do a specific character - and she nailed it. Since then I have recommended her to other ADR coordinators who have been blown away by her talent. I can't wait to see what the future brings for Kaitlyn McCormick!
–Lynnanne Zager, VOClass.com